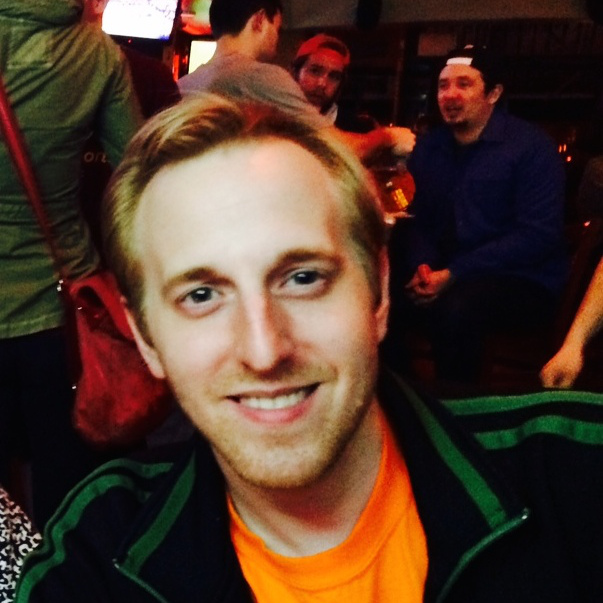 I'm what's known in the biz as a "Software Engineer". Which is just a fancy way of saying I Google how to code something and then code it.
I absolutely love programming though, and I spend a heck of a lot of time doing it.
Here's a link to my resume if you're interested.
Professional Me
I graduated from the University of Kentucky in 2007 with a degree in Computer Science.
After graduation I found work at Perot Systems, which was later purchased by Dell. While at Perot, I worked with the team that managed the Triton Container International account. Our project was known as Trifleet, a J2EE application responsible for the management of shipping container leasing.
I stayed on at Perot for a little over two years after which I joined Evasiv LLC, a small web development start up in Lexington Kentucky. There I worked on several websites for clients such as Fasig Tipton and the University of Kentucky.
Shortly after I came on, Evasiv joined NetMediaOne, a slightly larger web development firm in Lexington. As a part of NetMediaOne I worked on several other project while maintaining my previous Evasiv projects.
In January of 2012 NetMediaOne rebranded itself as Able Engine. However I left shortly after to pursue my own interests in freelance web development and consulting.
Late in 2012 I moved to New York City to work with Krossover on improving their video uploading and streaming capabilities with Amazon S3. As well as advising on development process improvements. I worked there for about 2.5 years before leaving to work on some freelance opportunities.
In the summer of 2015 I landed at Etsy on their payments team. Here my colleagues and I maintain the payment stack for the whole e-commerce site. Millions of transactions a day, nbd.
My Blog
This blog is more for me to record things that took a great amount of effort to learn. Any usefulness you derive from it is purely coincidence.
That said, I appreciate you looking and wish you the best in your coding journeys.